A Little About Me and My Dog, Oliver
I'm a California native and have called the San Francisco Bay Area home since 1996. I absolutely love the cultural and demographic diversity of this place! After 17 years in the start up world where I worked in marketing, I took a leap of faith and passion and started Oliver's Travels Dog Training.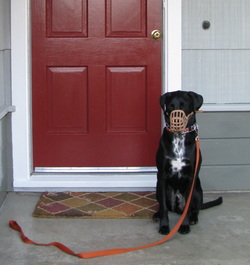 My experience with my dog, Oliver, is solely responsible for my finding my passion in dog training and developing the skills to offer value to others. In 2007, I adopted him and he was a 5 year old high energy dog. Within weeks after I brought him home, he became very dog reactive. On walks he would lunge, bark, snarl, twist & turn, jumping 3 feet off the ground at the sight of another dog, even a block away. Eventually I got bit during one of his maniacal explosions. Friends and family suggested I return him to the shelter. While that wasn't an option for me, managing his safety and the safety of others -- anytime outside the house he wore a muzzle -- wasn't much of a way to live. It definitely wasn't what I'd imagined my life would be like with a dog… there were no hikes, no beach trips, and no taking him with me to outdoor cafes or anyplace where another dog might be present.

I worked with a few dog trainers along the way. Their input helped but we never completely fixed the problem. Their emphasis was either on obedience or on trying to rehabilitate the specific issue. We never addressed what I later understood to be the underlying cause of his behavior: Oliver needed leadership from me. I wasn't giving him that, he got a lot of affection and attention, but no leadership.

---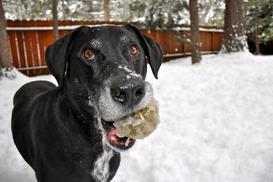 When I began working with
Jeff Gellman from Solid K9 Training
and
Sean O'Shea from The Good Dog
I learned the missing component:
T
he dog's state of mind is more important and influential to his behavior than any obedience commands he knows
. The first "command" was teaching him how to be calm. It turns out that the exercises to teach him to be calm were simultaneously establishing my role as a leader with him. Call it a win-win and it definitely felt like we had won!
I learned
how
to exercise leadership -- which it turns out is really quite simple. Breaking that down into discrete steps of what to do as well as what not to do has been the key for improving my relationship with Oliver and drastically improving his behavior.
I've applied this same philosophy towards training many other dogs and worked with other trainers who have applied this to thousands of dogs. The results are predictable: a dog's behavior improves as his state of mind changes. But it's not just about the dog. Owners are complicit in their dog's behavior -- the bad stuff and the good stuff. Owners can maintain the "Calm on Command" behavior that their dog will learn but it requires that they practice leadership with them.
The great news is that leadership exercises take form in all the activities we already do with our dogs, there's just a subtle shift in how to do them. And it certainly doesn't mean excluding affection but it does mean gauging how much affection you give -- and
when
you give it -- based on your dog's behavior. My dogs thrive under my leadership with the irony being they have more freedom, get to go more places and enjoy more experiences than they ever did before. In Oliver's case, he went from an "always on" nervous and anxious dog to one who is simply relaxed. He'd still love to chase down every tennis ball that his 11-year old body will get him to -- his high energy personality hasn't changed -- but he's no longer anxious and no longer reacts inappropriately to every stimuli.
I'll always be grateful to Jeff and Sean for teaching me
how
to give Oliver the leadership he needs. And I'm thankful to Oliver for being the world's greatest dog and, like all dogs, for having the capacity to start fresh each day which makes change possible. The road that Oliver and I traveled to get from chaos to calmness was pretty long and drawn out. I'm happy to say that you can expect much faster changes. I've got some very tried and true techniques to share with you to get you on the short road to a better dog!
Looking forward to the opportunity to help you and your dog!
All the best,
Virginia
Virginia Dickson
Owner, Trainer, Oliver's Travels Dog Training
Phone: 650-269-9256
Email: VirginiaDickson@OliversTravelsDogTraining.com
---